Our first fine food feast, Flavour, in partnership with Malu Pork, was a great success. Thank you to everyone who came out to Kimberley this past weekend to celebrate with us!
Watch this space for more info about the next one!
Why not try this Mexican Spice-Rubbed Ribeye Tortillas, Guacamole & Salsa recipe yourself, as demonstrated by Chef Pete Goffe-Wood at the Flavour festival this past weekend?
Serve only the best and order your ribeye and other top quality Beefmaster products at ibeef.co.za
HOW TO ORDER
EASY STEP-BY-STEP GUIDE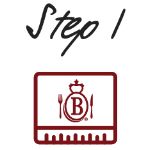 Go to ibeef.co.za